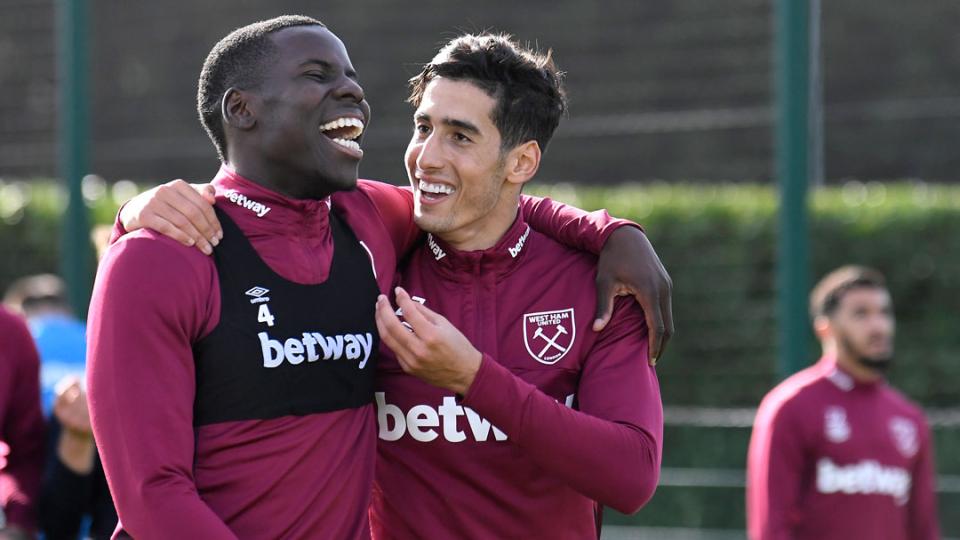 By Hughie Southon
Nayef Aguerd had a fabulous game against Everton yesterday and looks to be the player David Moyes believed him to be when buying him last summer.
Having overcome a couple of injuries and a bout of covid he hasn't taken long to show us the reasons why the manager invested £30 million in bringing him to the club.
He and Zouma look to be a great partnership in the making based on what we saw yesterday although serious proof of that will come over far more difficult games in the pipeline.
Aguerd was particularly defiant as Everton pushed forward in the second half. A stunning tackle to deter Demarai Gray was a big a sign of what the Hammers can expect as the No27 becomes a more regular presence in the starting XI.
Aguerd explained. "We needed this victory to get some smiles in the dressing room. We really wanted a reaction – so I am very happy with these three points.
"Before the game, in the changing room, we said it was like a final. We are in a similar position as Everton, so the three points were very important us, especially in front of our fans.  
"We are very happy with these three points. We wanted this victory to bounce back, and we want to keep pushing and keep fighting."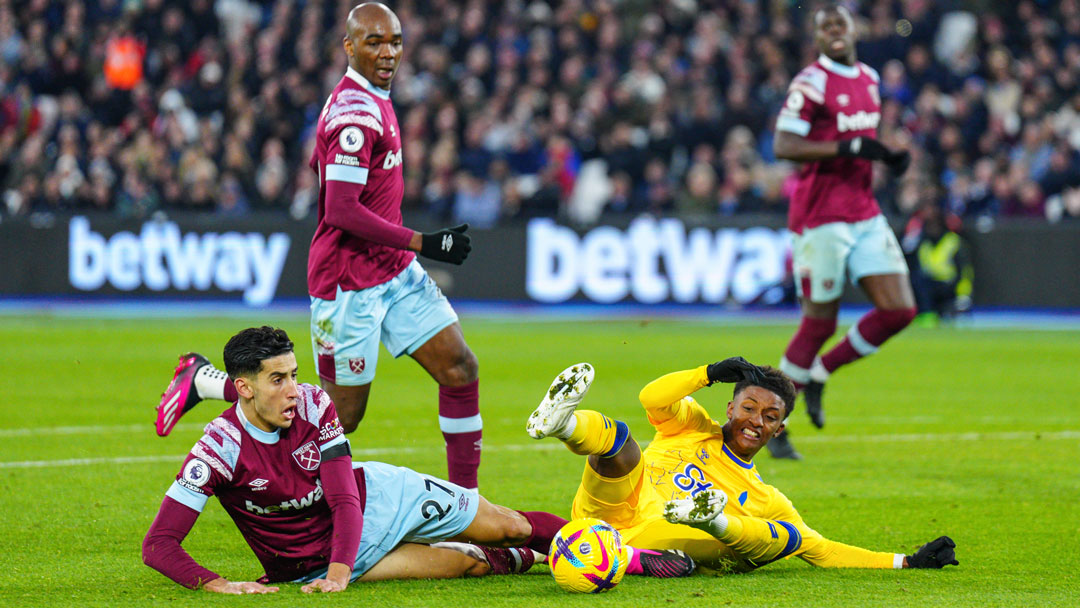 "I am here to defend," he added, "so I am very happy with that tackle."
For the Morocco defender, though, the roar that came following that challenge has been a long time coming.
"I played against Leeds and then Brentford and then Wolves," he explained. "But it was only games away from home, so I was very excited to start here in London Stadium.
"We still have a lot of games to come but this win is very important, we will go to Newcastle but we needed to bounce back [after Wolves] and we did that today."