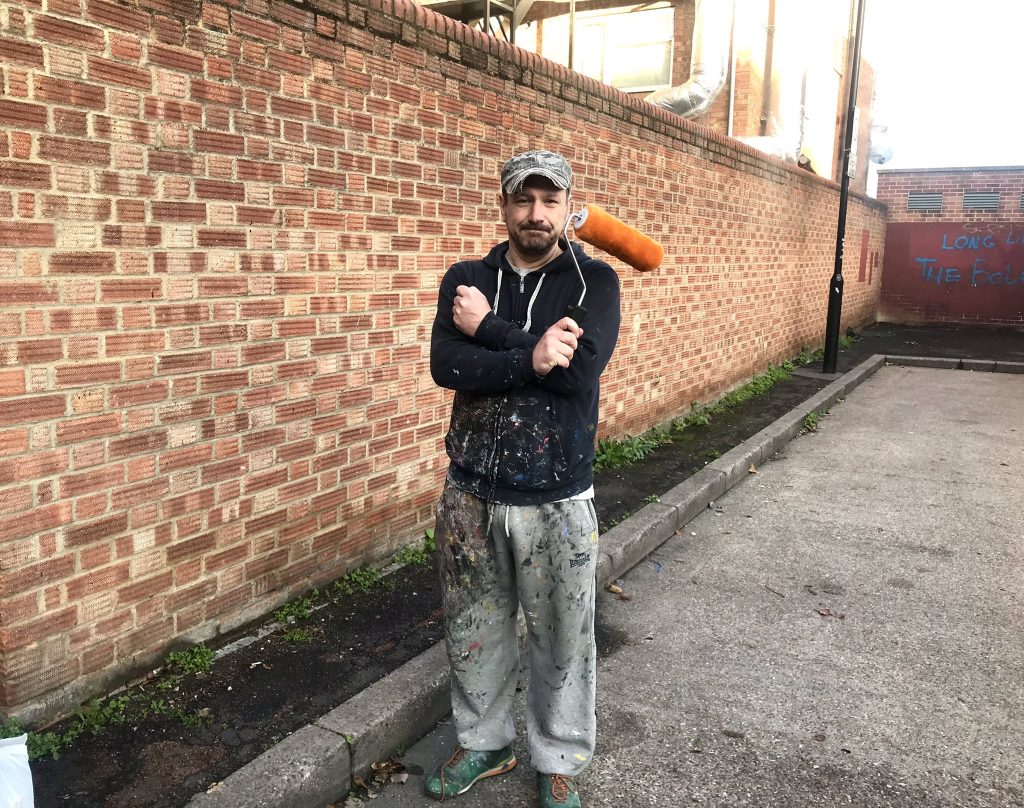 Norwich based artist David "Gnasher" Nash who founded Gnashers Murals is back at work today in Newham creating a second West Ham mural close the famous 'Long Live the Boleyn' wall yards from where the Boleyn Ground once proudly stood. The art was commissioned by West Ham supporter Vik Taak who works for Newham Council as a tenant liaison officer and is part of a Newham street art project.
Vik has previously worked with local councillors, community groups local businesses and contractors to sponsor materials and hopes to work with schools to persuade young people they shouldn't just spraying anywhere. Vik previously said  "I love street art, we want people to come to Newham to see it and spend money while they are here. Shop keepers are happy as long as the art is not offensive"
Vik and Gnasher are being tip lipped on what the subject matter is this time telling social media followers to check back in for progress updates.  Vik tweeted "Here we West Ham fans the 2nd bit of Street Art in Newham is about to start!! With @GnasherMurals"  Check in with https://twitter.com/VipDigitalpics for updates.
To quote a disgraced artist that will not be named. Can you guess what it is yet?
Last year Gnasher created a mural on Priory Road of Trevor Brooking and Billy Bonds which can be seen below.