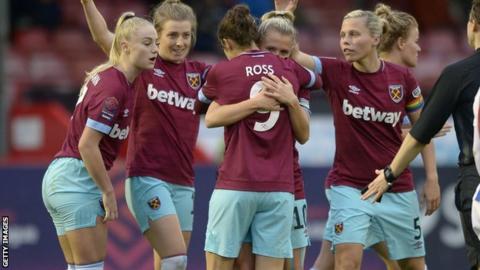 Hammers fans wanting to see the Womens' team in action against Manchester City will be left to watch the match on BBC TV.
The Beeb are showing the 5.30 kick off game so those keen to see it will be able to drop into a friendly boozer on the way home and catch all the action.
The Hammers had been hoping it would be possible to show the match on the big London Stadium big screen after failing to get either the Premier League or Southampton to agree to a change of kick off time.
Sadly both refused to budge on the 3pm and with talks with the stadium owners faltering the best option now is to rely on national TV.
Even were the owners to agree it would presumably be at a pretty hefty extra cost and with the match available on BBC that would seem the best option for all concerned.