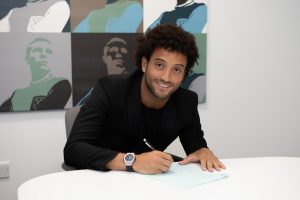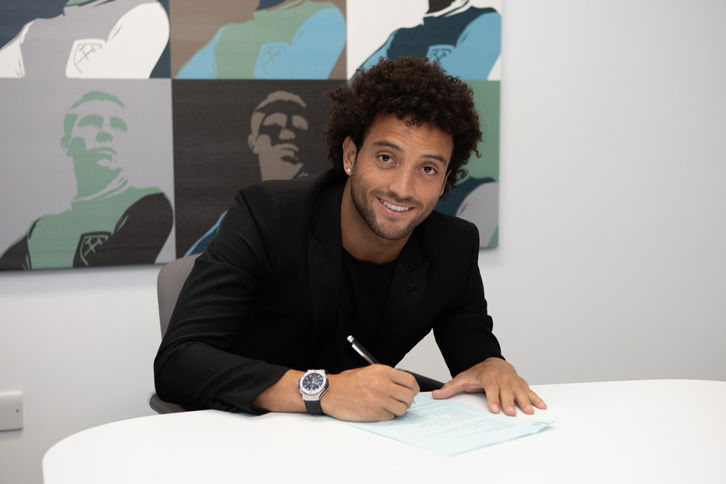 Felipe Anderson can remember when there was never enough food on the family tables and watching his parents arguing about their debt problems.
And in a human interest feature reported on the BBC website @ https://www.bbc.co.uk/sport/football/47240426 he reveals how despite his obvious talent for the game buying a pair of football boots was an impossibility.
He smiles: "A difficult childhood but a happy one."
With five siblings life was tough as he grew up in Santa Maria, in the south of the country, 150 miles from the border with Uruguay.
He said: "There were times when we didn't have enough food on the table. When it came to the end of the month, I could see my parents were sad because they were unable to give us the best. They had lots of debts. Sometimes they had arguments about it."
But having been unable to buy those boots he instead borrowed some from friends but he declares that his experience as a child growing up has helped.
He said:  "I take strength from that now. It has helped me to keep my feet on the ground and remain humble and also have a drive to help others because I know there are so many people in difficult situations."
He made a surprise visit to hall full of primary school children, part of the the club's Players' Project where the focus is on community work and greater investment to deprived local communities.
The £13m spent so far is a signal of the Hammers' deeper commitment to an area they have said they will not abandon despite their move away from Upton Park.
He has experienced the highest high and lowest low since arriving at the Irons saying his best moment was scoring against Manchester United.
He said: "We had played eight games before that and I hadn't got a goal. I did that day and we managed to win against a good Manchester United team. That game showed how good we could be."
The biggest low – Wimbledon – as he explained: "These things happen in football. If you take your eye off the ball or lose focus for even a minute you can lose a game against any team.
"The Wimbledon game did not go to plan and it really hurt us. We worked very hard against Liverpool and could have even won that game. Going forward that is our aim."
ClaretandHugh says: "The Players Project, which sees the likes of Anderson going into local schools and talking about his life experiences, is a fabulous idea. Football should always be about what's happening in the community rather than simply on the field particularly in times were the word 'corporate' has replaced community within the game at large. Naturally the results are needed but with players regularly being involved at local level  the next generation is encouraged into supporting a club when theirn best interests are demonstrated at such a young age.The cynical will dismiss it as a PR opportunity but properly done there's nothing wrong with PR which has gained a bad name through spin and often downright deceit. There's none of that here and Anderson's life story should also encourage the kids he was addressing to believe that anything – anything at all – is possibly via dedication and daring to  take your opportunities.