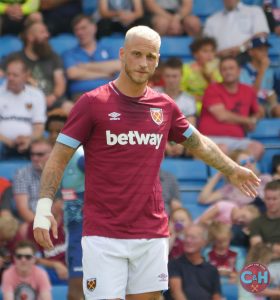 Former Chelsea star Jason Cundy has told Blues boss Maurizio Sarri to be careful about signing Hammers top man  Marko Arnautovic.
The story has been doing the rounds in London for some time but the former Stamford Bridge defender isn't at all sure that it would be a wise move.
"I don't know whether Arnautovic is consistent enough," he said on talkSPORT.
"In the past I think Chelsea wanted that striker who was a very physical target man, the Didier Drogba type. Sarri is changing.
"Arnautovic flatters to deceive. He's been at big clubs including Inter Milan. I'm not saying he can't move to a top six club."