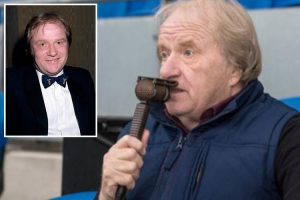 Football commentator Peter Brackley has passed away in hospital aged 67 following a short illness.
The former BBC Radio Sport presenter worked on Sport on 2, the forerunner to 5 live Sport, in the 1970s and 80s before working for ITV and Sky.
Brackley, who began his career with BBC Radio, also commentated on Italian football for Channel 4 in the 1990s. Brackley also worked at four World Cups for ITV and two European Championships, and provided the commentary for the video game Pro Evolution Soccer. He also featured on Saint and Greavsie, the Ian St John and Jimmy Greaves programme.
West Ham fans will probably best remember him for his 1986 commentary of West Ham's four nil over Chelsea with his famous words "Cottee to McAvennie, well would you believe it that's four!" as the fourth goal went in to make it 4-0 to the Hammers
Our condolences go out to Peter's family and friends.