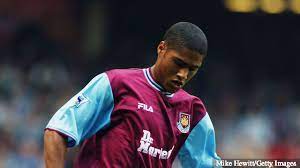 Fresh doubts over a Jess Lingard move to the Hammers have been raised by a former Hammers star.
The possible move by the Manchester United midfielder has become something of a summer-long soap opera and Glen Johnson doesn't appear to see it happening.
We have been told time and again that Moyes wants him at the London Stadium but thus far and we are halfway through the transfer window we are no closer to seeing the attacking midfielder arriving.
Moyes is clearly a fan of his and had no problem tempting him into a loan move last summer despite a fee of around £4 million being involved.
And after rumour and counter rumour about his possible permanent arrival Johnson has made it clear he's pretty sure it's not going to happen.
Were the opposite to be the case the former Hammer reckons it would have done so by now with the window set to close within a couple of weeks.
Johnson is quoted by Football.London as saying: "I think if Jesse Lingard really wanted the move himself then it would have happened already. If he genuinely wanted it, then it would have been done.
"He's not playing at Manchester United. Everyone loved him at West Ham. So if the player wanted to do it, it doesn't sound like a very difficult deal to do.
You can only imagine that he's trying to stay at Manchester United for whatever reason. I would guess that it's Jesse that didn't want to do it and go to anybody else.
"If you were Manchester United you would sell him. And if you were West Ham you would sign him. I think he would be in the West Ham starting XI. I don't think it would be guaranteed. If he gets there and plays like he did previously he'd nail down a place but I do think they've got some good players in that position. I don't think he would be a guaranteed starter but if he hits the form that he was in before then yes he will be."