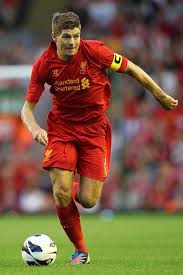 Steven Gerrard insists Liverpool will treat the trip to West Ham like they would Premier League rivals Chelsea and Manchester City.
He said: "Nothing changes, we don't worry about Manchester City, Chelsea, Palace, Norwich or Newcastle – we worry about beating West Ham.
"We approach it how we've approached the last eight games [all victories]."
"We have an unbelievable mentality, winning attitude, and we always know if we work hard for each other and do the ugly bits which players don't like doing all the time, we know the nice stuff will come out.
"We have been playing at a pace which is difficult for opposition teams to cope with, but it all starts with sticking together.
"It is the manager's way. Everyone has taken it on board and put it into practice.