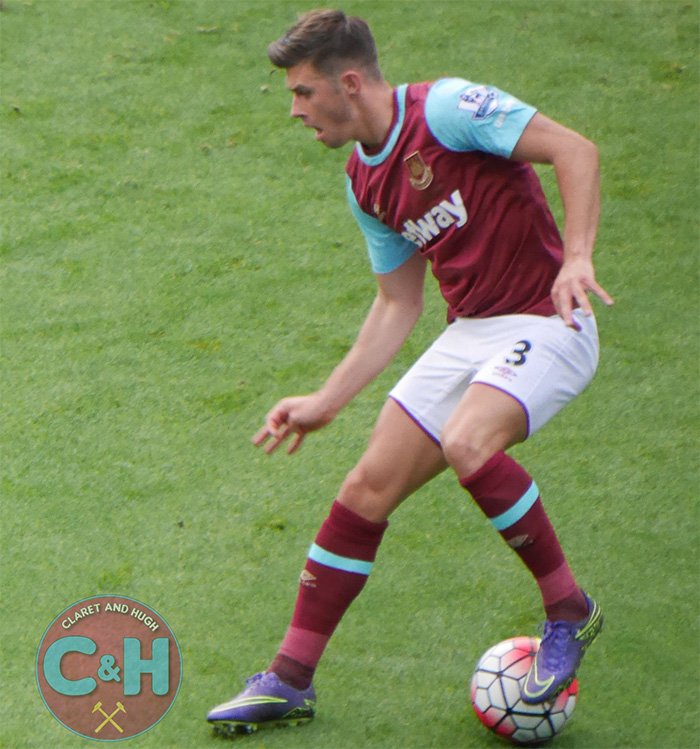 Aaron Creswell puts it simply: He's terrified.
And the Hammers left back has admitted that is no rush for football to return with public health the priority.
Cresswell, 30, has been in lockdown with wife Jess, son Sonny and his five-week-old daughter Sadie in their Docklands apartment.
He said: "At the start, I don't think anyone realised how serious it was. Once we played the Arsenal game, football came to a stop after Mikel Arteta was tested, and it came back positive.
"Their squad went into isolation and then that was pretty much it. There was no other option. Football had to be suspended.
"I've got a baby daughter and she is five weeks' old and, I'll be honest, I'm petrified."
There is a commitment from both the Premier League and Football League to see the season finished, but what form that takes remains undecided.
In my opinion, I think there has been a lot of talk about how quick we can get football back, but the main focus should be on people's health and staying indoors," Cresswell told the club website.
"Of course, were all missing it but there is a whole bigger picture than a game of football and I believe once all this has blown over, we can get back up and running.
"None of us know how long we will be out for and we all want to stay in the Premier League, but we cannot rush back just because people say we need to do it in a certain time period to complete the season.
"There is talk of playing games behind closed doors before the crowds return but I hope the players are respected as much as the public are, and they don't just ask us to play for entertainment on TV.
"You're going to need all the officials, staff, medical provision, media and broadcasters, so it's not just 22 players going out and playing football.
"If we go back too soon and one player tests positive, then the whole competition would need to be suspended, otherwise it wouldn't be a level playing field if some teams are without their best players.
"It's a waiting game until the scientists and medical people who are working tirelessly day in and say out tell us it's safe for us to go back out there."
ClaretandHugh says: This sort of honesty from a player has been needed for a long time. Whilst the officials and union leaders chunter on about pay cuts to save the game and when they will get the season started we have heard nothing from the blokes who have to go out there and actually do the business. And however much they may be paid they are husbands, fathers, and sons whose personal and family well being comes first – as is the case with us humbler types. I like Cressie's honesty. I just pray the club chairmen and PL bosses, plus old Taylor at the PFA. He was bleating on about clubs trying to make dough, possibly, out of the situation when he really should have been discussing the players well being. Seems to me there are far too many in this game only interested in serving their own ends whatever the situation.