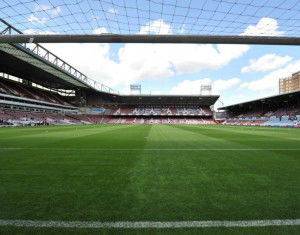 A BBC study on the price of football has revealed although no Premier League ticket is above £100, Arsenal's most expensive ticket is £97 and West Ham follow closely with a £95 match ticket against an average across the whole Premier League of £56.63.
West Ham sell the most expensive away ticket in the Premier League at £70 which is £6 more than Arsenal as the second most expensive club for away supporters.
But West Ham's cheapest away ticket is priced at £25 which is significantly less than Chelsea charge at £47.
In the top flight, 11 clubs put the price of this season's tickets up, contributing to a 6.54% year-on-year rise. It now averages £30.68, up from £28.80.
In the season ticket category, both the cheapest and most expensive rose about 1% to £513.95 and £886.21 respectively. West Ham's rose by 5%
That works out at £27.05 and £46.64 a game.
The study, which also gathers prices for pies, programmes, tea and away tickets across the UK, found replica shirt prices rose 4.8% year on year. Premier League clubs released 50 outfield strips this summer and a home jersey bought in a club shop will now cost an average £49.68.
But more than a third of the clubs sell a match-day ticket for £25 or less during the course of a season, with Leicester City's £22 offering the cheapest.