Alan Shearer was left astonished by the decision to rule out Maxwel Cornet's late equaliser against Chelsea.
The Match of the Day pundit was left agog at the call from both the referee, Andy Madley, and the VAR, who advised him to reassess his initial decision, to give the goal.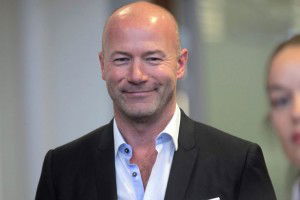 The supposed foul on Edouard Mendy from Jarrod Bowen left David Moyes, Mikey Antonio, and Declan Rice equally stunned, although Chelsea boss Thomas Tuchel insisted the decision was the correct one.
Nevertheless, the Match of the Day pundits saw things differently to the Blues chief, insisting that there is no excuse for VAR intervening in the game at that stage.
He said: "Before we start Gary, minimum interference, maximum benefit was what we were told when VAR was brought in. This decision we are about to see is as bad as a decision as you're going to see.
"They are told to stay out of it, VAR. There is no need to get involved in this. This is never, ever a foul. I don't think anyone in the game who has played the game will agree with the VAR and the referee, Andy Madley.
"The keeper goes down because he realises he has made a mistake. He tried to get over him, he steps over him, Bowen. Doesn't interfere with him whatsoever.
"Why doesn't he stick to his decision? It's a terrible, disgraceful decision. It's beyond terrible."
Newcastle were on the receiving end of a similar decision, as Tyrick Mitchell's own goal was ruled out for a supposed foul, after he pushed a Magpies player into Palace goalkeeper Vicente Guiata.
It was a roundly awful day for VAR.