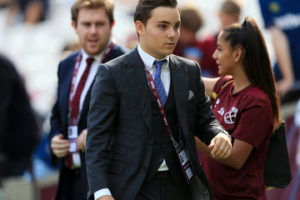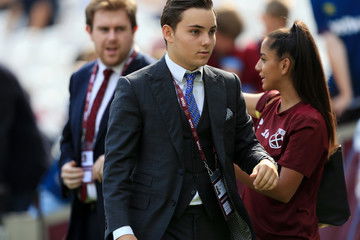 Jack Sullivan is ready for a new season which he hopes is rich with promise for the West Ham Womens' team
The season kicks off this afternoon(Sunday) against Arsenal with him believing the foundations of the team are now well and truly down and that this season "we can build the house."
He told the London Evening Standard: "To get to the FA Cup Final and finish a respectable seventh position in the league, on the pitch it was really successful last season.
But off the pitch as well, our attendances grew 112 per cent over the course of the season which was great to see. Not only fans coming through the door but sponsors supporting us as well, it gave us a great building block.
We have continued to build during what has been an incredibly busy summer, we have brought in seven new players who we are really looking forward to seeing and our season tickets have gone from 300 last year to 950 this year. We feel like we are ready and much better prepared to have a brilliant season this year.
The skills he has learned around the club helped make the first series of BBC Three's Britain's Youngest Football Boss a success  with over 1 million tuning on.
He added: "What the FA Cup Final did and hopefully our game against Spurs at the London Stadium on September 29 will do, is it gives people a big occasion to come to," he says.
The game's popularity is growing and growing as was witnesses at the Etihad yesterday when over 30,000 watched the City women beat United's.
Sullivan hopes once fans start coming to West Ham for the first time it will become part of the weekly ritual adding: "That is  the biggest challenge for women's football, to continue growing those attendances."
At not yet 20 he admits: "Some of the things I did at the start were quite naive but you are learning every day. I am sure if I watched episode one and episode 10 I would realise I have changed.
"The process I go through has completely changed. Now I speak to a lot more people, see how they would do it. You do not always agree with them but it is interesting to see how they would do things.
"Do I lean on my dad more or less now? Probably the same. I think someone who has run a successful club for so long, it would be naive not to speak to him. He really enjoys it as well. We are not always going to make the right decision but if we make the right decision seven times out of 10, and make the big decisions right, that is how West Ham Women are going to grow."
Is Dad David proud of the job his Sullivan Jr is doing?
"As a family we let things roll," says Jack. We do not really set expectations. Overall I hope he is proud of me. He has done a brilliant job this summer with the men's team.
As a football club, we just continue to push on and drive forward as much as possible. Every year we sit down and say we need to do better than we did last year. That has got to be everyone's aim."