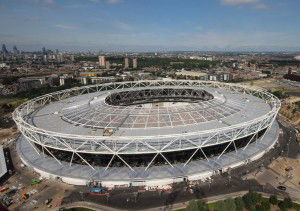 Today the London Legacy Development Corporation have published a new version of the Olympic Stadium Agreement with West Ham United with more details revealed for the first time.
You can read all 207 pages of this agreement at this link below  http://t.co/QDY0b8lHS3 
The first new information to stand out is additional fees to be paid by West Ham if the Hammers finish 10th or above in the Premier League. In fact there appears to be a clause to pay further money  in addition to £2.5m per year rent for each Premier League place from 10th up to 1st place. The actual figures have been blacked out.
West Ham will also pay extra if they win the FA Cup, Europa League or the Champions league. Extra cash is also due if the Hammers qualify for Europa League or Champions League also which could be worth millions extra..
The stadium naming rights partner will be able to buy West Ham tickets at face value before the tickets go on general sale to the public.
Access to events at the Stadium for residents of the London Borough of Newham, both as spectators and attending community events, including the provision to Newham Legacy Investments for distribution to Newham residents of up to 100,000  tickets to be provided by Stadium users. Such tickets must be for professional sport or music events taking place at the Stadium. This means not all 100,000 free tickets will be for West Ham games as originally thought.
West Ham will be able to play two youth matches and two friendly matches at the Stadium but will need to pay more if they want to play additional friendlies or youth games beyond that.
West Ham only have permission to name the South and North stands so a Billy Bonds stand or naming of the East stand appears to be out of their control.  West Ham have the right to have the words WEST HAM UNITED illuminated on the outside of the stadium up to 2 metres high.
West Ham will keep an undefined percentage of the pitch side LED advertising for West Ham games.
West Ham have no right of veto to another football club , although the club can complain if it believes any other event (including football) gets in the way of its events.
The clause says "The Grantor (Stadium Owners E20 LLP) acknowledges and agrees that, during the Football Season, any Other Concessionaires (such as another football club) use of the Pitch for sporting activities (such as, but not limited to, the playing of Football or rugby or gridiron football) must not adversely affect the use of the pitch by the Concessionaire (West Ham United) for the staging of events