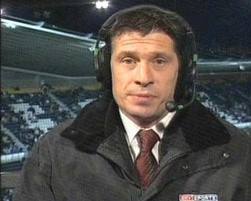 West Ham will probably not have a better chance of getting  a result against Manchester United than this weekend according to Tony Cottee.
Writing in his London24.com column he claims United will be like "a wounded animal after their mauling by my old team Leicester City on 
Sunday."
But he added: "That is still  a United team with the likes of Falcao, Rooney and Di Maria so let's not get carried away."
However, the former Irons striker reckons the Reds defence "just looks terrible at the moment."
He added: "All good teams are built from the back – just look at our team in 1986 – but United have not done that.
"You can't put the roof on your house before finishing the foundations, but that looked the case at Leicester.
"Let's not kid ourselves, we've got to defend properly as we did against Liverpool and then we will have a fantastic chance to get a result – 
if Leicester can do it, then so can we.
"I am going for a sneaky 1-1 draw."