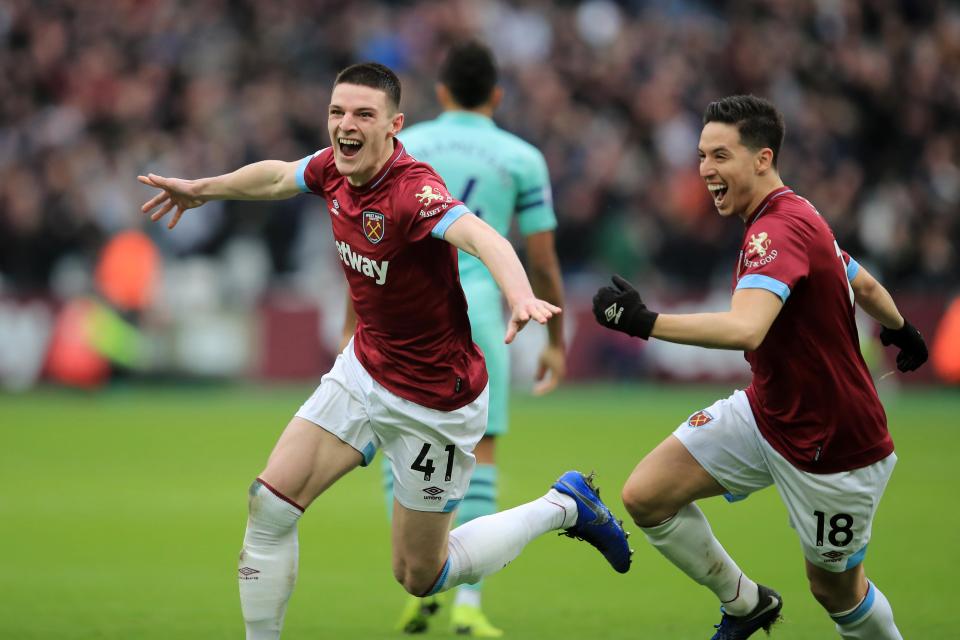 Declan Rice would be the first to admit that he is not the finished article despite his outstanding performances this season.
The accolades that have been poured on him have now become commonplace and his international call-up a given after all the understandable controversy surrounding it.
With such a high profile on the game in general every area of the young man's performance on and off the pitch will be studied and until now there has been no suggestions of any weaknesses at all.
Now, however, that has changed with Samir Nasri pointing out an area of his game which he needs to improve and from all we know about the 20 year old, he will be the first to listen.
The 31 year old midfielder knows that area of the pitch as well as anybody in the game and his words of wisdom command the respect Declan will surely give them.
Nasri quoted on https://tbrfootball.com declared: "When you are young, your game is not perfect and he is going to improve
"For me his biggest weakness, if we are going to find a weakness, is that he needs to go forward more when he gets the ball."