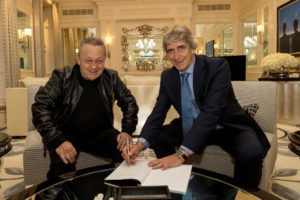 Skipper Mark Noble's words on Manuel Pellegrini will probably have been echoed throughout the fan base.
He made it clear that he was backing the 66-year-old manager to remain at West Ham for years to come – quite a statement given the boss is only into his 15th month of a three-year deal.
However, the reality is that assuming a great season this and next it's very unlikely the board will deviate from their safety-first approach of leaving the decision until towards the end of the final year.
Indeed, an insider made it clear by email that whilst it was encouraging to hear the skipper talking in such glowing terms given the Slaven Bilic scenario – a great season followed by a shocker new contract talk was very premature.
He said: "The board never rush these things – their modus oporandi is well known. Mark and the players – like the rest of us – love what we are seeing at the moment but it's almost certain there will be no talks until towards the end of next year."
And in the end, it may not come down solely to a board decision because Pelle will be into his 68th year when renewal time comes along and, having lived away from his family in Chile for years, may decide the time has come to retire and spend the remainder of his life with them.
He is reported to be earning £8m per year for achieving 14th place or better with massive bonuses for league position, cup runs and/or European qualification.