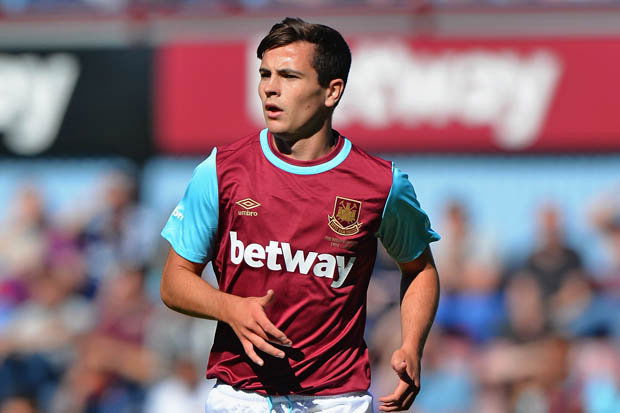 Josh Cullen – man of the match in the Republic of Ireland's  3-1 victory over Bulgaria,has been picking up rave reviews but the most important will have come from his boss Mick McCarthy.
Mick is one of the most straightforward blokes in the game and always says exactly what he thinks and in the case of the 23 year old Hammer on loan at Charlton, it's all good.
He's a Hammer to his backbone and wants nothing more than to make his way into the first team squad at the London Stadium but although he has a release clause in his loan arrangement, a return will probably need to wait until next season.
In the meantime McCarthy commenting on his performance against Bulgaria couldn't have offered any higher praise to him saying: "I haven't got reservations (about him)  because he's technically very good and a tough little sod.
He puts his foot in and stands his ground. You wouldn't think he's a little fella that gets knocked around. He handles the ball particularly well. He's got good legs and gets around the pitch."
Such is the impact he is making you wonder whether he could – when the moment comes – be a replacement ofr competitor for the position held down by captain Mark Noble.