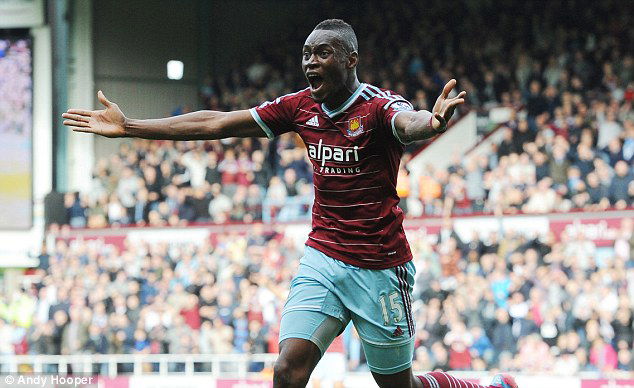 Diafra Sakho has spoken of his joy at scoring his first FA Cup goal but repeated his sadness at not being able to represent Senegal.
And after rushing with arms cross to the Hammers fans after heading home the winner against Bristol City he said: "To be able to celebrate with the West Ham fans is always good.
He added: It's always hard when you play against a lower league team as they give everything. For us, we were the big team and it was hard for us to play well and to be the better team on the pitch.
However, part of him remains with Senegal and after being attacked by some of the international team;s fans on his Facebook page he said: "Although I enjoyed playing for West Ham, I am also sad at the same time as I couldn't play for Senegal in the African Cup of Nations because of my injury.
"They got a valuable draw against South Africa on Friday. Hopefully they can now get the draw or the win they need to go through to the quarter finals. I will be supporting them from over here and of course I wish them all the best."