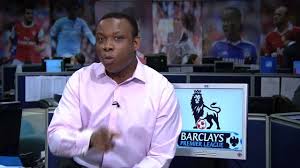 Diafra Sakho's West Ham deal – as revealed by Claretandhugh – has no release clauses!
Such deals are becoming increasingly rare in the Premier League  with many professionals wanting the opportunity to move on should a suitable deal be available.
That's why clauses are included which often beg the quesrtion: "When is a contract not a contract?"  as players move around seemingly at will.
ClaretandHugh columnist Leroy Rosenior was delighted to learn of the 'no frills' deal the Irons had concluded with the former Metz striker.
He said: "I think it's absolutely shocking that players are in a position to call the shots to that extent.
"When a club pays a load of money in transfer fee and wages surely they should be able to expect total loyalty.
"My attitude would be: ' You either want to play for us or not' and if this is how you feel, we'll look elsewhere."
And he smiled: "I wonder how acceptable they would be to a clause being inserted which allows a club to dock money if they aren't playing well?
"Sakho meanwhile looks the buy of the season so far. I'm thrilled for the lad – ghe's going to become a very big star I'm sure.
"That he and his advisers have committed to such a contract is really refreshing and shows how badly he wants to be with us."