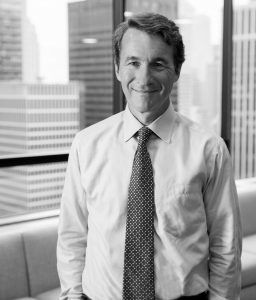 Tripp Smith takeover consortium rumours have resurfaced this week but it all feels like Déjà vu.
Smith invested in West Ham by buying 10% of the shares that were owned by the Icelandic's and loaned the club £9.5m interest-free back in September 2017. Karren Brady was paid a finders fee of £438,000  even though Smith described a quiet and private man is said a friend of David Sullivan.
The consortium rumours started in 2017 and have persisted ever since without any substance and credibility.
Some facts: Tripp Smith is not a billionaire which every report claims, he is a multi-millionaire but does not make Forbes rich list, the US version of the rich list.
Smith is also lo longer in charge of financial firm Blackstone which manages billions in assets as is often claimed, he stepped down in 2019.
Surely if the American had been putting together a consortium for three years we would know some details by now, like who is in this mystery consortium and where their money comes from.
The timing for a takeover is wrong, no takeover will happen while the Hammers Premier League status is unknown and if West Ham stays in the top flight shareholders would want at least £500m to part with their shares.
If the club is sold before March 2023 a portion goes to the London Stadium owners LLDC
The calculation depends on the sale price of West Ham & shareholder loans but roughly speaking £21m tax due to the stadium owners on the first £300m & 20% more on the element over £300m. A sale of £500m would mean handing over around £61m or 12% of the sale proceeds.
Until we see some substance and detail in this consortium speculation it is unlikely to become a reality.
We understand there is some bemusement amongst some senior figures that his rumour is constantly recycled.