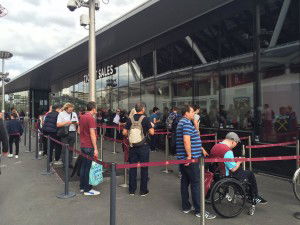 West Ham have banned at least one bondholder from buying away tickets after he was found to be reselling away tickets over a lengthy period of time breaking the club's strict terms and conditions on resale.
The club changed their terms and conditions for away ticket holders ahead of the current season promising to stamp out widespread abuse by carrying out spot identity checks on ticket holders at away grounds.
The club are believed to have been monitoring Internet forums and social media where tickets are routinely illegally re-sold amongst Hammers fans.
The transfer or re-sale of any football tickets without the club permission remains a criminal offence and is regarded as touting under the Criminal Justice and Public Order Act of 1994 together with the Ticket Touting Order of 2007.
A club source told Claret and Hugh: "The club reserves the right to uphold the terms and conditions in the interest of all fans and will take action when T&C's or ground regulations are openly and consistently breached"