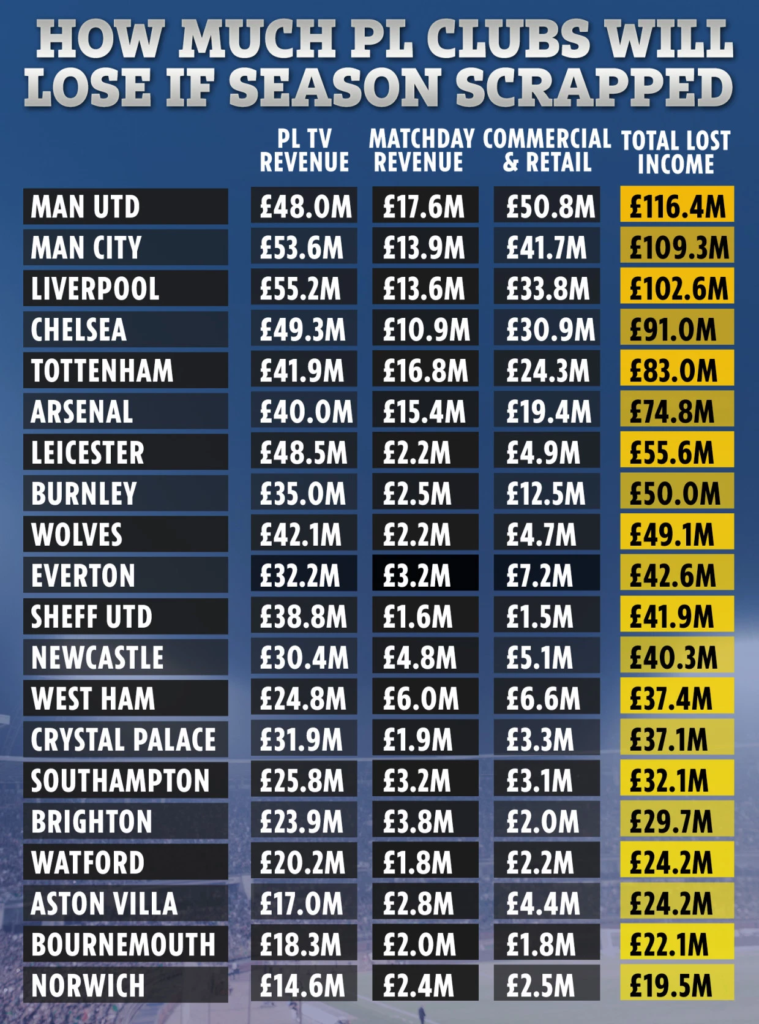 West Ham could lose £37.4m if the Premier League season is declared null and void but that would be nothing to the whooping £116.4m that Manchester United could lose.
Manchester City could lose out on £109m while Liverpool yet to crowned champions ould lose out on £102m of revenue.
The table above breaks down the revenue in matchday, TV revenue and commercial income.
Norwich City would be the least affected by the season being called off by possibly losing just £19.5m
The Hammers are rated 13th in the loss table behind both Newcastle and Sheffield United.
The top ten losers would be Manchester United, Manchester City, Liverpool, Chelsea, Spurs, Arsenal, Leicester City,  Burnley, Wolves and Everton.
Behind the Hammers are Crystal Palace, Southampton, Brighton, Watford, Aston Villa, Bournemouth.
It is the primary reason so many top-flight clubs want the Premier League to be completed at all costs however long it takes.