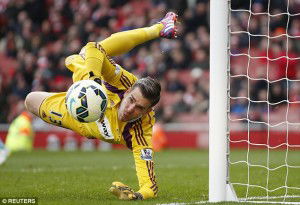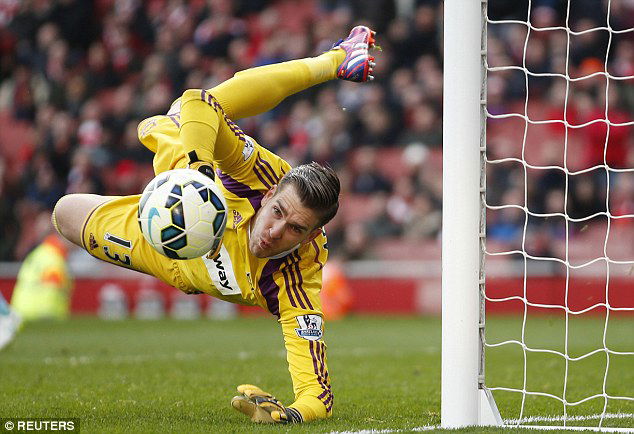 Heroic Hammers keeper Adrian has revealed that he told Leicvester City's David Nigent exactly where he would put his penalty against us on Saturday.
The Spanish stopper of course threw himself to his left to prevent the Foxes going two up early on in Saturday's game.
And Adrian explained: "The day before every game I watch the striker on the video and I knew where he was going to strike it
"I said to him before the penalty where he was going to put it to make him nervous and lucky for me I saved it."
"It is hard for me because I saved the penalty, but still we didn't get anything out of the game."
"I thought the penalty save changed the mentality of the game," said the 28-year-old keeper.
"We got control and made some chances, but football is about goals and if you can't score and the other team can, then you have lost."
He added: "They are fighting against relegation of course and we are safe but we still play to win. We are professionals and want to get as high in the table as possible.
"There are lots more points to get. We are not fighting against relegation, but we are looking to get wins before the end of the season."