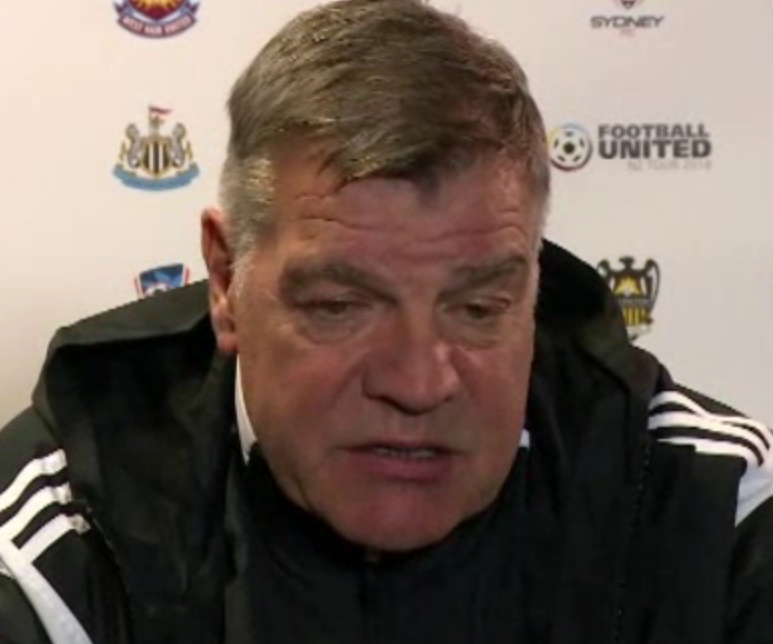 "Irons boss Sam Allardyce admitted there was no one to blame but themselves after the 1-0 defeat by Spurs.
He said: " The game was there for us to take, we did not take it and we have ended up with nothing.
"It is difficult to swallow as we dominated and played some excellent football but there were three really big factors that decided it.
"First, we did not take our chances, then there was Mark Noble's missed penalty and finally we allowed ourselves to go to 10 v 10.
"It was the first Noble had missed in three years. It would happen at some time but it is just unfortunate it happened today.
We created chances but this is a big league and it punishes you and it punished us today."
Spurs boss Mauricio Pochettino said: "It is an important win. I will say congratulations to my players because it was a great performance.
"fter the penalty and the sending-off of Kyle Naughton it was difficult but we played like a team and deserved the win.
"The red card for Naughton was a surprise because the ball was not on target. It was a penalty but not a sending-off and it is possible the club will appeal.
"It was a great goal by Eric Dier. We showed that we play like a team and that is the most important thing. It was a very exciting moment for me. Our supporters were brilliant."