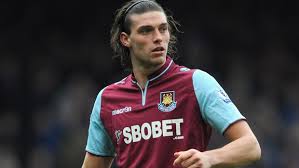 West Ham boss Sam Allardyce has rejected David Sullivan's suggestion that the Irons shouldn't have signed Andy Carroll.
Sullivan suggested in an interview with Football Focus on Saturday he shouldn't have given the signing a go-ahead if he had been aware of how long he would be absent.
But Allardyce feels t it was a sensible deal to conclude declaring: "David Sullivan said that only at the end of the season will we be able to judge if Andy Carroll is a good player or not.
"Understanding the size of the investment I can understand why he [Sullivan] said that.
"We have got to get Andy fit and Andy has got to do what he did for us last season. It is not his fault he is injured – we have just got to get him fit and keep him fit.
"He is the difference between us winning more games and not, he certainly was last year.
"If you look at our win ratio with Andy Carroll to our win ratio without him it was pretty significant and pretty obvious that we had to sign him."