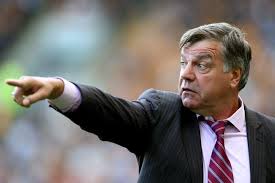 Sam Allardyce and his in form Irons are off to Old Trafford with confidence high and ready to play a counter-attacking game!
The manager declared: " We go into the game with the confidence coming off the Liverpool result.
"We have played well for the majority of the season and we have to believe we can give a similar type of performance on Saturday.
"That'll have to be the minimum we give. We have to hope we get the breaks at the right time."
"The quality of United's team may drive us back and if we are to contain their abilities on the ball we have to have a compact unit," he explained.
"When we have the ball we have to break into the spaces they are going to leave. They will attack us because Manchester United fans demand that they do.
"There will be spells when we have to do some deep defending, I'm sure. But if we're as good as we were against Liverpool then we can cause them one or two problems.
"As always we'll have to be as clinical in our finishing as we were last week, that is the key. We can't afford to miss the chances we get."