Felipe Anderson has landed in the east end and ready to help drive the Hammers onwards and upwards.
But in particular he badly wants to meet the boss for the first time and thank him personally for the faith that he has shown in him by ensuring he got the switch from Lazio he wanted.
Speaking to West Ham TV he said: "I've still not had a chance to speak to him personally, but I'm really grateful to Manuel Pellegrini for believing in my qualities.
"I hope I can repay his faith on the pitch, by scoring goals and giving my all every day, and I hope to speak to him soon and thank him personally."
"There's no doubt that this is an exciting time to join West Ham. I'd seen that the club had made these signings and wanting to keep improving.
"I'm happy to be part of this project and I hope to get to know all these players soon, and all the staff members too so I can fit right in."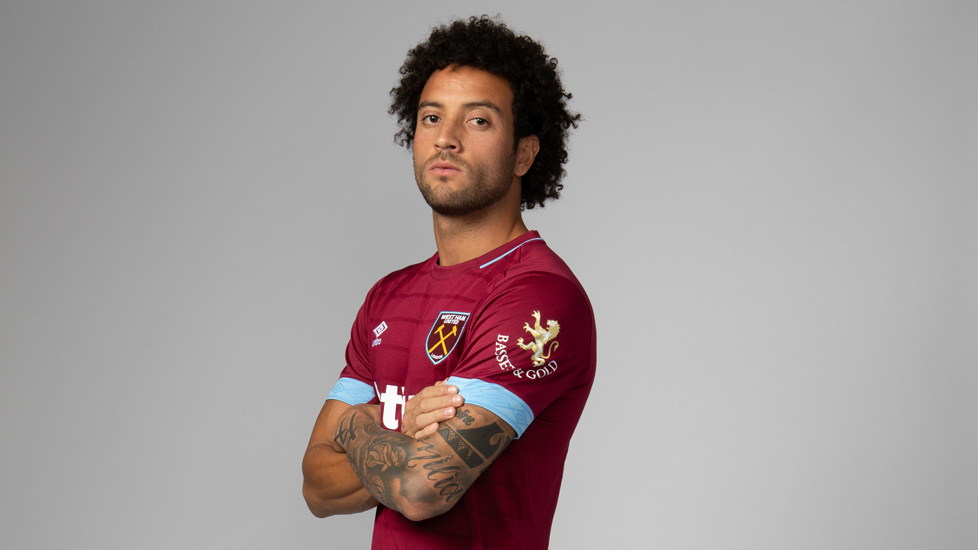 Pic via www.whufc.com
Anderson said: "Playing football was always something I loved from a very young age. We'd always play football to have fun. It was the only thing we could do. There were no other sports we could play.
"I then got more and more into it and, thanks to God, I've achieved my dream of becoming a footballer.
"The neighbourhood I grew up in was a really poor one, the people there were really humble but also really cheerful. This made me grow up a cheerful person, knowing that with the little we had we could be happy, and believing in our dreams.
"My family was always really humble and always encouraged me in everything I did. Everything in life that's worth something is hard. I had to give up a lot of things, l had to give up being really close to my friends and family
"But being a football was something I dreamed of. It was worth it, and now I'm really happy and feel really fulfilled and ready for beginning a new adventure here at West Ham.
"I'm happy and working hard so that I can put a smile on the supporters' faces."