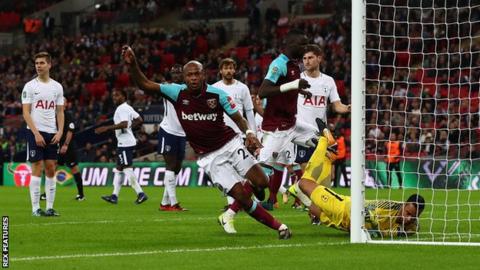 Slaven Bilic is very aware that West Ham have achieved "nothing" but  will have done if they carry last night's second half performance forward.
The manager knows more is required declaring: "We have to be proud, but we've done nothing. We've only done a lot if we take this as a standard and if we take forward this defending, this closing people down and all the basic things that mean such a lot in a game, being there for one another.
Speaking to the official site he said: "If we take this as a standard and continue with it in training and in games, then we have done a lot. We have to take this into training on Thursday, training on Friday and into Saturday's massive, massive game against Crystal Palace."
"I'm very, very proud of the whole team. We told the guys at half-time that we had to do some things better when they had the ball and, to be fair, the crucial thing was to be more solid, close them down and not let them play in their little pockets.
"It was all about who scored the first goal after half-time and we scored it and suddenly we had more energy and our crosses were really hard to defend. From three of them, we basically scored three goals.
"We then defended really well, we focused on everything and really showed great quality, great character, great stubbornness and great teamwork and it was really great to win for our Club.