Chelsea are now officially in turmoil.
Roman Abramovich, the club's owner, has been sanctioned by the UK government and has seen his assets frozen in what is an unprecedented move, per Martyn Ziegler.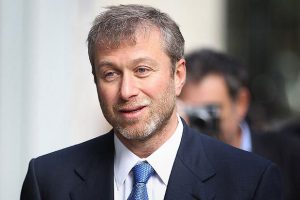 It means that the oligarch is unable to sell the club, nor can Chelsea sell any more tickets or any merchandise, while they are also prohibited from selling players or handing out new contracts.
Manager Thomas Tuchel has already confirmed that the uncertainty surrounding Abramovich is having a big effect on Chelsea's mindset and one has to think that they could have their top-four push all but derailed.
They have 53 points at present, and are eight points ahead of the Hammers, but they could well start to slide down the table if they take a significant knock to their mentality.
Chelsea have a tough run-in too, as they have to play the Irons, as well as Manchester United and in-form Newcastle before the end of the season.
Add in the fact that they are almost certainly now out of the bidding to sign Declan Rice too, and one has to think that the Hammers will be rejoicing at this morning's news.
It couldn't happen to a nicer club.