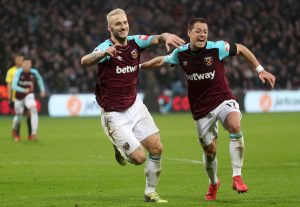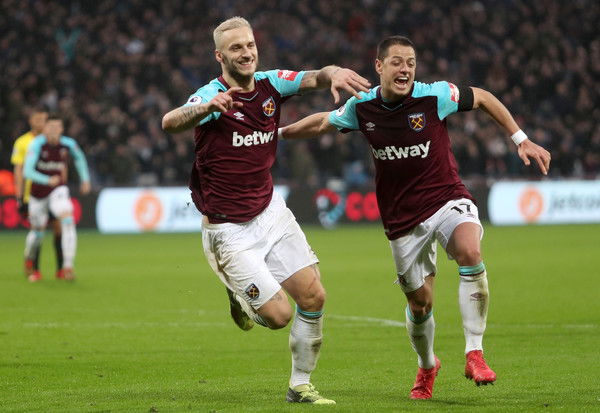 Confident Chicharito iis looking forward to plenty of points this Christmas declaring: "December is always crucial for us to get as many points as we can and to achieve the goals we want to" he said.
"We are all going to be ready now for the [Christmas] period and we know that recovery will now be crucial as well as training.
"I'm used to playing for Mexico and since I came to Europe, I haven't had any summer off – only when it was the Olympics and I didn't go with the national team, when I was with Manchester United.
"So it's normal for me [not to have a break]. The worse thing for me was the virus that I got, and it was just a case of waiting for that to go away and that virus got me almost five weeks away.
"That was crucial but thankfully I've got into my best shape physically and thankfully the manager can recall me and I can return with goals."
Of Saturday's win in Newcastle he said: "It was nearly perfection. We got the three points, we scored three goals and created a lot of chances and we got a clean sheet also so it was almost a perfect day.
"Always though, when you win or lose, you are thinking about the things you need to do to keep improving as well as the things you're doing really well.
"It means a lot to be starting again. I think all the players around the world, they are all wanting to start and play as many minutes as they can and of course I was very glad, very happy that the manager gave me the opportunity. I managed to score two goals and we won."
ClaretandHugh says: What a difference a game makes. From discussing a possible future away from the London Stadium, Little Pea is counting on points and being involved in gathering them his mind is back on the game again.There has been much discussion about a player of whom many believe doesn't work hard enough or offer enough other than a deadly instinct inside the box. The same arguments can be applied to the likes of Cottee and Lineker but they didn't finish up doing too badly did they? On Saturday the manager adapted the system to the flattest of back fours and two up with Arnautovic doing the dirty work to provide the space for Chicharito to show what he's got. One swallow doesn't make a summer but the same sort of performances against Cardiff and City will make a whole lot of difference to people's views (probably). Our fingers are crossed for him.