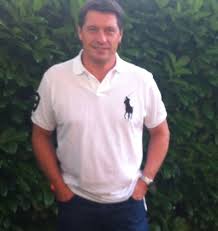 Tony Cottee believes he is speaking for all Hammers fans when he says: "Let's hear no more moaning and groaning about injuries."
The former striker has been discussing the upcoming season with Claretandhugh during this week and has covered the two-up system he wants to see and the pre-season so far.
He believes that once he has everyone fit – ahead of Andy Carroll's return – the front line will see Enner Valencia playing off Carlton Cole.
And he believes that can be effective with Mauro Zarate appearing as an impact sub when things need to be changed.
But he believes the fans have tired – as he has – of the injuries excuse which has been a feature of Upton Park life last season and this so far.
He said It's ridiculous to keep on about it…injuries have been part of the game to 50 to 100 years – you deal with it. It's as simple as that.
"Too often we have heard it trotted out and it's just not good enough – nor can it be used an excuse.
"That's why you have a squad of 25 players. We accept it's disappointing but it's not on to keep using it as an excuse for failure."
He believes the pressure is now on every pressure position – including the captain's.
He said: "Kev is a good skipper on and off the pitch but his game has to be more consistent and he has to be scoring goals.
"If that's not happening many will be wondering how he can keep his place with Zarate in the squad given his game is so similar."