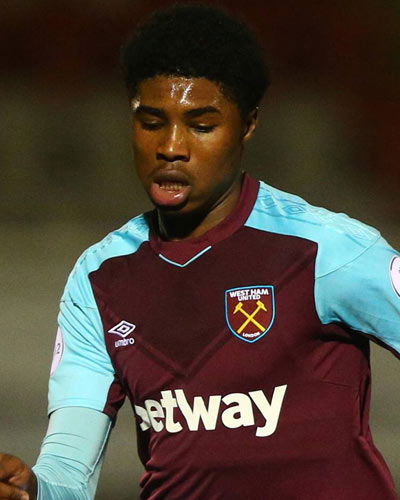 News that Aaron Cresswell has been missing from pictures of training sessions at Rush Green raises the obvious suspicion that his comments on football's return may still be very much in his mind.
Cress has spoken out against a fast return saying that he was personally terrified of the situation given that he has a young child and has made a point of preaching a safety first message.
Perhaps more, or certainly as interesting, is that Ben Johnson has now been added to the squad given that with Ryan Fredericks fit and ready to return at right back, the teenager is perfectly capable of playing on the left side of the back four.
Arthur Masuaku of course could easily be considered the wrong choice by David Moyes given Wolves' attacking prowess and the player's poor defensive record.
Although a natural right footer Johnson  in no way looked out of place when playing at left back on a 53 minute debut at Manchester City and has long been touted as the next big Hammers star in waiting.
At this stage nobody is ready to give away too much information and it will be interesting to see whether Jeremy Ngokia – who appears to be on the verge of quitting West Ham – is involved at all. It seems unlikely.
And that would look to suggest that should Cresswell finally decide that he is uncomfortable with a return, Johnson could get, what at one stage, looked like a surprise call up.