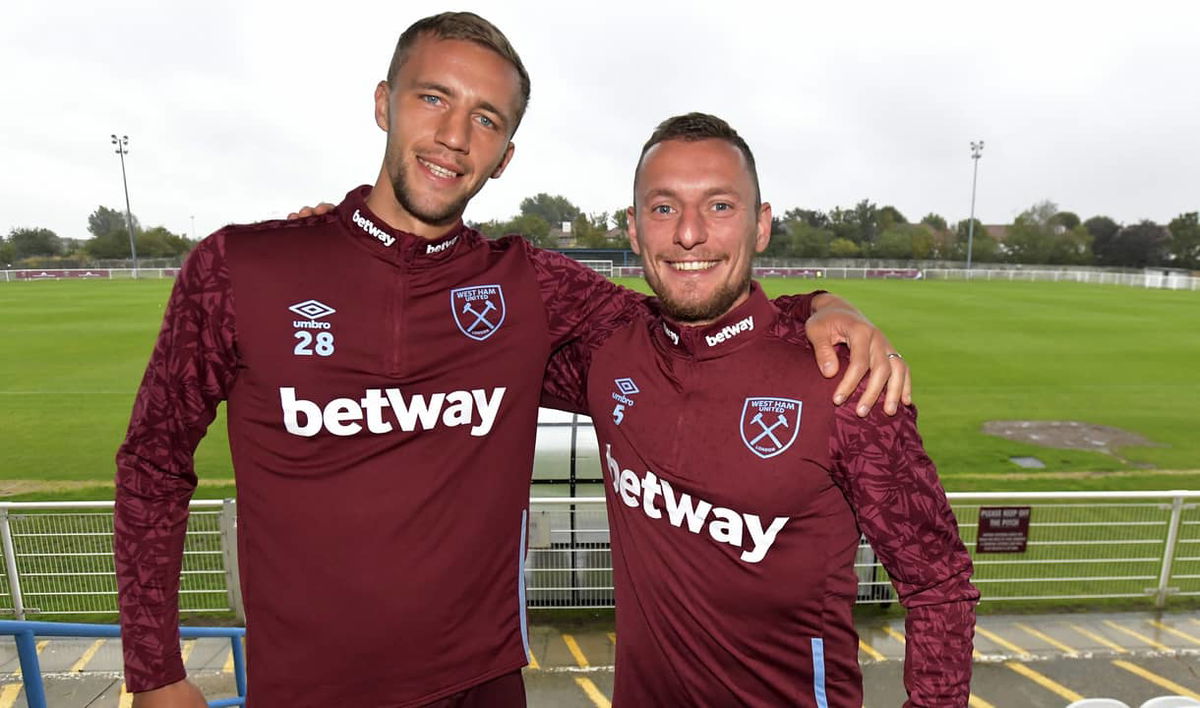 David Moyes gave the squad a day off yesterday but for two of them that made absolutely no difference whatsoever.
Most would agree that after a nine day break – with eight of them spent on the training ground – the lads had thoroughly deserved it.
But that made absolutely no difference to Vladimir Coufal and Tomas Soucek who saw Sunday as a day for business as usual.
The pair have been two out of three totally outstanding Hammers players this season with Declan obviously being the third.
And both clearly come from a culture where such committed behaviour is considered the norm and undoubtedly a prime reason  for their constant top level performances.
Moyes is known as one of the hardest working managers in the game and spotted the pair snubbing the opportunity to put their feet up when he arrived at his office to do some work.
Speaking to to www.whufc.com he said: "I got asked the question earlier about having nine days off and how it's been.
"Well, the players had a day off yesterday and when I came in in the morning to do some work in the office I can see Tomáš and Vladimír training themselves on the pitch, the two of them are out there with ball.
They're just great lads and it's gone through the club, it really has."