Ryan Fredericks appears almost certain to leave West Ham at the end of the season when his contract expires having shown against  a new downside against Newcastle that we need far better…and that's not for the first time!
As a feree agent he will be available to any potential buyers for nothing beyond personal terms of course.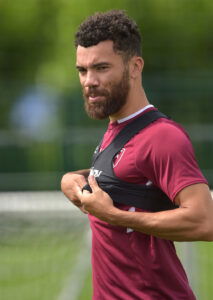 After his performance against Newcastle, Fredericks has made just four Premier League appearances, with one start, coming against the Magpies.
He was utterly outclassed by Ryan Fraser throughout that first-half, as the Magpies winger repeatedly burned past him with his pace and trickery. We dread to think what might have happened had Allan Saint-Maximin been playing on the left wing.
Fredericks is now almost certain to depart in the summer, especially after youngster Ben Johnson came onto the pitch and steadied the ship defensively.
There is now now no clear clear hierarchy at right-back, with Vlad Coufal having been subbed this season  and Johnson appearing for the first time since January in the Premier League.
There simply cant surely be room for Fredericks at the squad anymore; he needs to move on and it's likely that West Ham will not stand in his way, and will allow that deal to run down.