Defiant Pablo Fornals insists that West Ham will bounce back from their poor form in recent weeks and get back to challenging the top four.
The Hammers were held to a dire 1-1 draw with Newcastle at the weekend and they sit fifth in the table, four points behind fourth-placed Manchester United.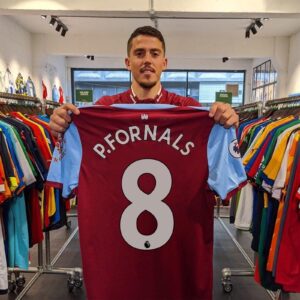 Arsenal, in fifth, are level on points with the Irons but they have three games in hand, as do Spurs, who are three points behind the Irons. Wolves have two games in hand on the Irons and are two points behind them; they play the Gunners this week before meeting the Irons at the weekend.
And Fornals insists that the Hammers are close to getting back to where they want to be, having won just one of their last five games, and he is sure that wins will come.
Quoted by The London Evening Standard, he said: "We have an unbelievable squad with many players but it is true that we have a main block [of players]. And this main block is playing for many games, but we did the same last season and this season we are fighting.
"We are not winning at the moment but we are not losing, it is just about starting to click those small things, we are going to come back soon.
"100 per cent [we feel close]. It is all a process, we didn't play well against Kidderminster or Watford but we won. We played a bit better against Leicester and then again better against Newcastle so I think it is a process and we are in a good way."
Fornals is also aware that the Hammers need to start spreading the goals around a little more, with the Irons reliant on Jarrod Bowen's brilliance.
He added: "If I knew that obviously I would try to change but the gaffer is totally right. We have to start scoring more goals or try to defend a bit better when we have a goal at least."