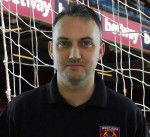 CandH's Gonzo making a big point
The Premier League loves posturing, grand gestures and platitudes. There are a multitude of things that it expresses concern about in it's attempts to sound caring and currently 'concussion' is one of the topics in vogue. Unfortunately these well intentioned sentiments are often hollow and without substance, albeit delivered with a worried expression and a furrowed brow.
Despite the cliched concern about head injury and dementia, football finds itself trailing behind rugby in terms of implementing useful concussion protocols.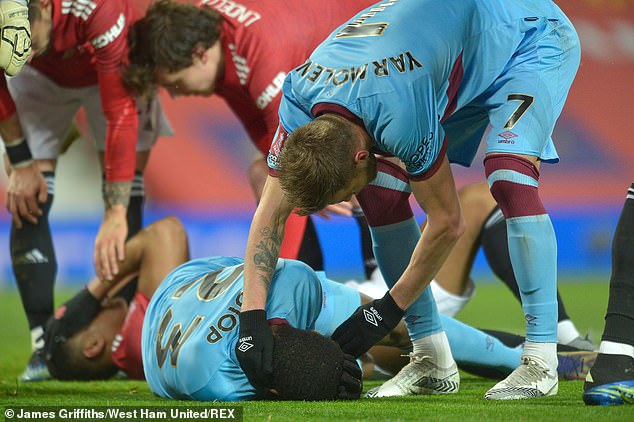 During the Hammers FA Cup game against Manchester United there was a coming together between Anthony Marshall and Issa Diop which resulted in both players lying on the pitch requiring medical attention.
Diop looked dazed and unaware of his surroundings whilst Martial looked to have a haematoma the size of a golf ball near his right temple. Both players required a long period of medical attention before being allowed to resume playing.
In my opinion both should have been removed from the field of play and assessed for as long as was necessary. This was the perfect opportunity to introduce the 'concussion' substitute in the spirit for which it was intended.
Put simply Diop should have been replaced by Alves or Balbuena and Martial with Cavani (or another forward). If and when the players have been assessed and cleared of concussion they can be swapped back into the team without the loss of a regular tactical/fitness substitution.
What appeared to happen at West Ham was something very different. Diop was allowed to resume play then appeared to have a secondary assessment at half-time at which point the club activated the 'concussion substitution rule.
Quite frankly this was dangerous and wrong. If Diop was concussed at half time then he was certainly concussed immediately after the incident so why was he not taken off? The whole reason for concussion protocols in sport is to avoid SIS (secondary impact syndrome).
In layman's terms the first impact results in a swelling of the brain. It is then vitally important that there is not a second impact whilst the brain remains swollen. It's the secondary impact that can lead to brain damage, dementia and irreversible long-term illness. The implementation of the protocols was lazy, inadequate and put the players' health at risk. Had it happened in rugby not only would the player have been removed from the pitch but he'd have been withdrawn from action for at least a week pending assessment.
It's all very well the premier League posturing and virtue signalling about Bobby Charlton and Nobby Stiles. However if they're not going to implement adequate procedures it's merely crocodile tears.