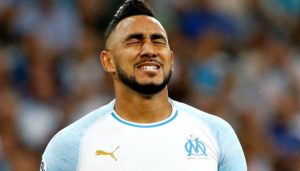 Christophe Dugarry has put the boot into Dimitri Payet as his career has faded following the West Ham exit.
The former French international believes his decline can be tracked right back to his decision to leave the Irons for personal reasons.
Payet's ctions may have damaged the Hammers and spread wicked ill will throughout the fan base but Dugarry believes he player himself became the ultimate victim of his own actions.
After a stellar first season for the club the man dubbed 'Le Snake' by many Irons fans battled to get away and with only one buyer in the market – a decision he made – there was no chance whatsoever of the club getting the realistic £40 million he was worth.
Payet refused to go anywhere but Marseilles where rumour had it he had personal issues to settle but whatever they were – and we've all heard the whispers – Dugarry believes it was a wrong move.
He told French radio station RMC: "It was a bad decision from Payet.
"It was not a sporting choice to come back to Marseille, it was also not a financial choice either as he would have earned a lot more elsewhere. He perhaps earned more at West Ham.
"It was a decision made for his family and I can respect that, no problem.
"But when you are a top athlete and the moment you don't make a sporting decision, you will start to decline.
"It is quite logical, I am sorry."