So job done? No I don't think so!
The relief is incredible but that we have Everton to thank for that via Tom Davies' 96th minute goal is a tad ironic given the Allardyce factor and belief among some he would love to come and do us on the final day.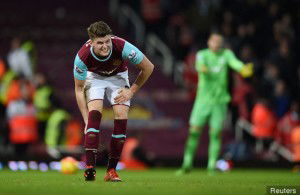 I have never been so pleased to see the back of a season. It's been awful and absolutely everybody has played a part in that as extreme over-reaction has set in among the fans in the face of some boardroom decisions which beggar belief.
The hard work starts here and the starting point will be in deciding who goes through the exit door as we build for the future and there's plenty of candidates.
In fact. it's probably easier to name those who should stay and whether it's Moyes or somebody else in charge big decisions have to be made and fast given the early closure of the transfer window.
So without further ado here are those I'd be looking to clear out of the Hammers squad this summer:
Hart and Adrian: No need for explanations other than 'not good enough.'
Sam Byram: Far too many injuries and essentially not good enough.
Aaron Cresswell: A less than average season with his best looking behind him.
Winston Reid: Like Byram, a regular on the treatment table and inconsistent when available – top central defender required.
Ginge: Sadly there's no room for sentiment in football and age has well and truly caught up but thanks for everything mate
Edi Fernandes: Has given us little during a reasonably lengthy run of games – he's a four  out of ten performer
Mario: Lightweight and for me lazy who is far too easily brushed off the ball – where this £25 million tag come from I have no clue
Cheik Kouyate: We need better after a couple of very average or worse seasons
Michail Antonio: A question mark here. His body language hasn't been right for a long time but that may be down to injury. He's on hold until we see how he performs on his return.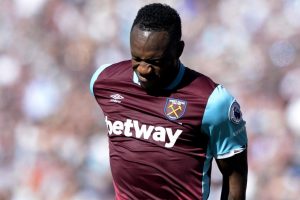 Andy Carroll: I called for his inclusion against Leicester and got it wrong – time to move on for us and him.
It's a daunting list but if this club is to move forward it needs the most drastic surgery and whoever is in charge must be brave and tell – not ASK – David Sullivan what has to be done.
Whoever is in charge has his work seriously cut out getting in and shifting out the right players and there will be no room for boardroom hype about £25m, £30m or £35m players.
David S needs to take a big step back, appoint his recruitment man and get on with things fast.
Then and only then will he perhaps persuade the fans that he's serious with his various statements about the direction in which this club is heading