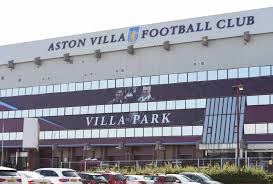 A extraordinary story in The Sun claiming that Premier League clubs have hatched a plan to complete the Premier League season behind closed doors and on neutral grounds – "probably in the midlands" – was this morning dubbed "laughable and ridiculous."
The story claims that  the "masterplan is to play all of the remaining 92 games BEHIND CLOSED DOORS with every game in neutral venues at a separate time,  live on TV."
It adds that "The proposal offered by a section of Prem clubs would see two or three grounds host the games, most likely in the Midlands."
No reason is given why the midlands would be chosen under the plan, which when we spoke to various clubs this morning nobody knew anything about.
The report from The Sun adds: "Clubs will offer up their revolutionary proposal at a crunch Premier League meeting tomorrow (Thurs).
Grounds could even stage MORE than one game a day with teams playing every THREE DAYS in a race to pack in the fixtures, if and when the government grant approval.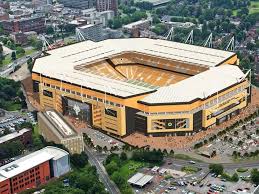 By using only a limited number of  stadiums that would help keep numbers of medical and police needed down to a minimum."
One chairman told ClaretandHugh: "It makes absolutely no sense. Why would teams offer to lose home advantage? …why would clubs take the risk of having up to six or eight squads arrive in the same dressing room for successive matches at a particular venue when some may be carrying the virus?
It's ludicrous and even if there is anything in the story at all – which has to be doubtful – I can't see anybody supporting such a laughable and dangerous idea."
And another added: The story says that by holding the matches in one stadium that would mean less stewards and police would be required. Surely they wouldn't be required anyway because there would be no crowds!"
And he added: "I wouldn't want to see the state of the pitches after three or four games had been played on it. Doesn't sound right at all."
And st West Ham a senior insider told us on the 'phone: "The suggestion that, for example, we would play Wolves in the midlands rather than at the London Stadium as is the case right now is just daft.
"And such a plan would see us travelling to the midlands to meet Aston Villa which is our last match of the seasonat home. We are hardy likely to vote for that even if it were on an agenda.
"None of this sounds very real to me!"