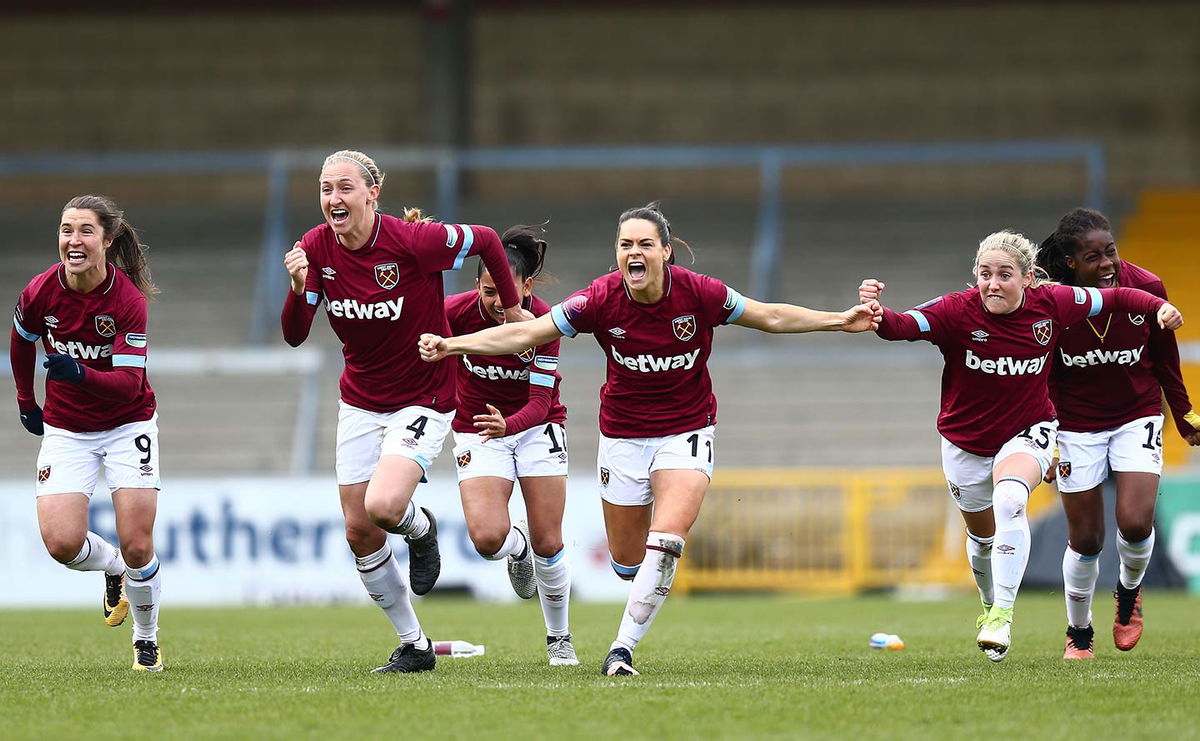 The arrival of the West Ham Women's team in the FA Cup  Final at Wembley on May 4 is of course a reason for celebration!
But sadly, the match clashes with the PL fixture against Southampton and although the Hammers want the game moved to Sunday, FA agreement is unlikely as are the chances of the Premier League offering an earlier Saturday kick off.
West Ham have had 1,700 tickets made available but an FA spokesman told CandH: " The capacity for The FA Women's FA Cup Final is 90,000 and 30,000 tickets have been sold already.
Each club has been allocated 1,700 to start with to sell directly to their fans – if they sell these, we will supply more until demand is exhausted tickets can be purchased at TheFA.com
The Final has been held at Wembley for four consecutive Finals (starting in August 2015) with record crowds for the competition achieved in each fixture with last year's game between Chelsea and Arsenal attracting 45,423.
The game is unsegregated and there are no restrictions on where fans can sit.
A Hammers insider told CandH: "We'd have preferred 5k/10k to start with IF we manage to change kick of time to 12.30pm for Southampton, so supporters can make both games.
Our ticket office is getting masses of calls and we plan to get ticket on sale ASAP."
Go to: https://ticketingcontent.thefa.com/Womens%20FA%20Cup%20Final%202019