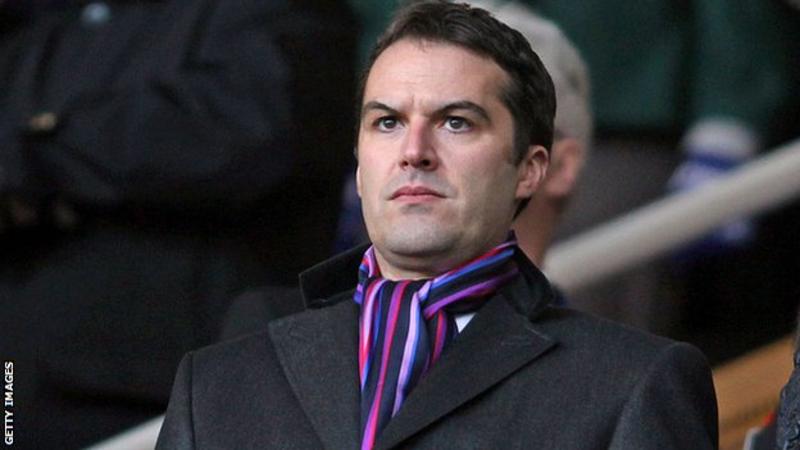 Former Hammers chief executive Scott Duxbury (above) – now at Watford – has given the most articulate opposition yet to the neutral grounds proposal from the Premier League.
And in doing so has crystallised the views of most on ours and other supporters forums as the League bosses continue to helter skelter towards what the vast majority of us see as a shocking end to the season.
ClaretandHugh revealed earlier today that the government were 'insisting' on the neutral grounds plan but only as a result  of the PL putting it within their Operation Restart plan .
It remains entirely controversial and Duxbury came out today with a fierce condemnation as the Hornets joined Villa and Brighton in publicly opposing the suggestion.
And it's now well known via CandH that the Hammers too are entirely opposed and will want far more explanation of why it's being pushed when the chairmen meet on Monday.
In the meantime here's what Duxbury declared in the Times:"I, of course, absolutely accept we cannot have supporters in the stadium. That goes without saying in the present situation.
"However, we are now told we cannot play our remaining home games at Vicarage Road and the familiarity and advantage that brings. This against a backdrop of players who, having seen their lives turned upside down along with the rest of the world, are suddenly expected to perform as if nothing has happened, despite the rest of society probably still facing the kind of restrictions unenforceable on a football pitch.
"We have club medical staff working under conditions that no doctor or physio has ever experienced with guidelines that, in no small part, are based at this stage on supposition rather than scientific fact. And with all these compromises and health risks we are asked to finish a competition that bears no resemblance to the one we started, which could end a small club like Watford's time in the Premier League.
"So is this fair? Does it have any semblance of sporting integrity? Of course not."