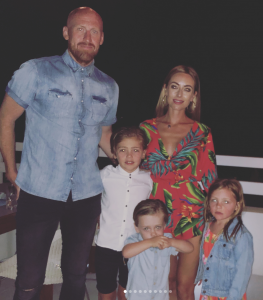 James Collins has spoken after returning from a family holiday in Greece saying:
"Just back from a break with my amazing family, had a lot of time to think. Feel it's now time to thank every member of staff and every player I've every worked with at West ham, I had an amazing 11 years at the club and can honestly say I gave my all in every training session and in every game
I played and loved every minute of it….
Everybody knows of the special relationship I've always had with the fans and a special thank you has to go to you all, you've all been incredible to me and my family from the moment I stepped foot in the club and I thank every single one of you from the bottom of my heart ❤ It's now time to move on to a new challenge, new adventure and a new club where I will continue to give my all everyday…. Thank you all again ⚒⚒⚒ #comeonyouirons"
Ginge has been linked with possible offers from Tony Pullis Middlesborough and Steven Gerrard at Glasgow Rangers.
Previously he has been linked with Brighton and Hove Albion and newly promoted Cardiff City under the management of Neil Warnock.