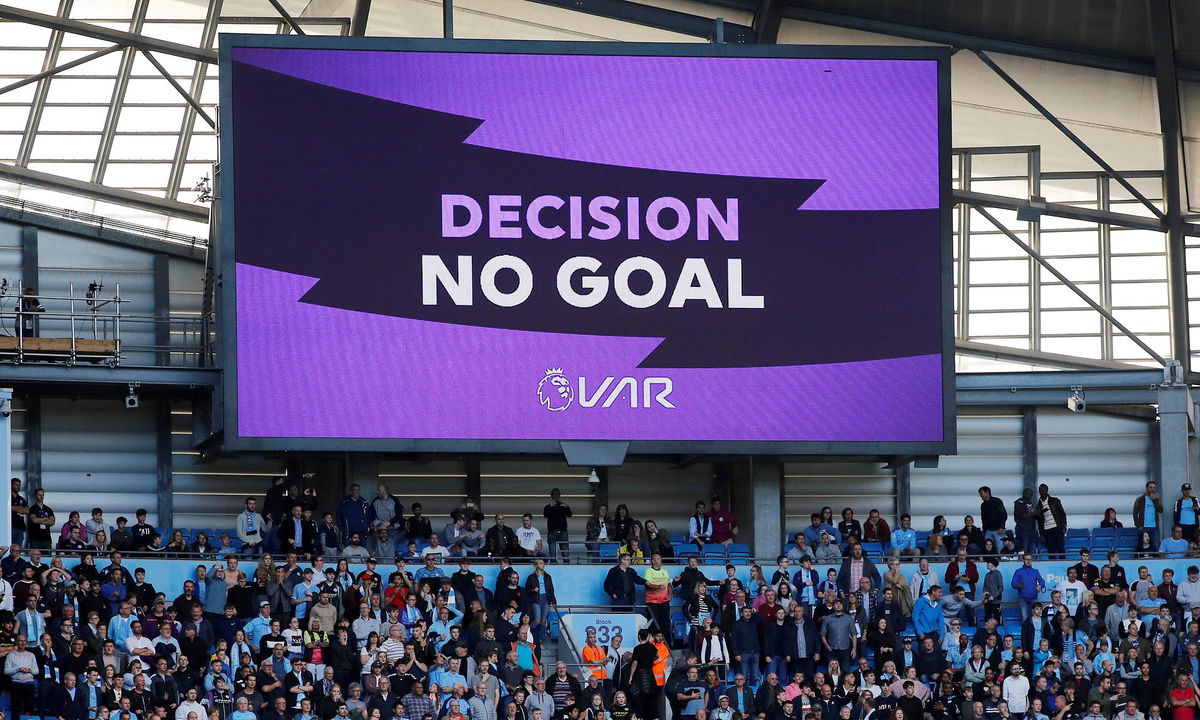 Var technology will be amended next season in a bid to calm outrage among fans and manager over fine-margin offside decisions.
According to The Telegraph ref bosses have been given backing by clubs to widen the digital stripes which have even led to goals being ruled out by a player's armpit,.
A total of 128 goals or incidents were directly affected by the video referee in the top tier last season.
It would ensure that the attacker gets more of a benefit of doubt after top-tier executives gave the thumbs up following a presentation at the league's Annual General Meeting.
The Premier League has yet to comment on the change, but said shareholders "discussed a range of matters and recommitted to build on the collective of all 20 clubs to benefit the wider game".
Claretandhugh says: Well at least something is being done to help rule out some of the absurd decisions which in our view has made the game a less attractive spectacle following the introduction of VAR. And that was borne out by a survey conducted by the Football Supporters Association when approaching 50 per cent of season ticket holders were less likely to be attending games as a result of the new technology. The reality is entirely simple. Football is about scoring goals – that's the epicentre of the game and when they are ruled out by ridiculously small margins after fans have been kept waiting ages for a decision, the game is bound to lose some of its  appeal. This will help but a bigger aid would be to knock VAR on the head altogether in our opinion