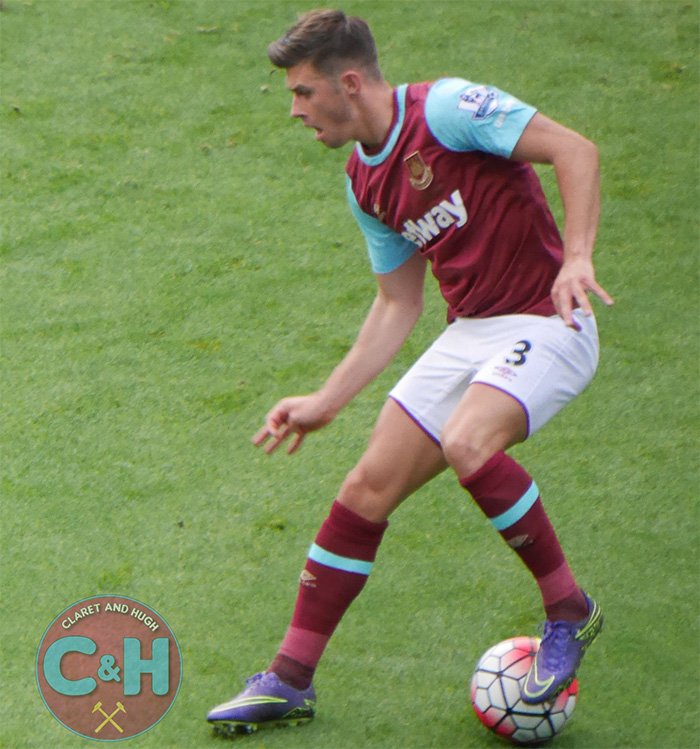 Aaron Cresswell has taken his share of stick over recent weeks having been send off twice in European games.
The first occasion of course was criminal and raised big questions about the referee during the match against lron.
The second in Frankfurt – whilst defensible to some extent – was a clear red card at the end of the day and the left back paid the price for being on the wrong side of his man.
There have been various criticisms aimed at the 31 year old over a number of months but club captain Mark Noble refuses to have any of it,
Instead he is keen to talk up a player who has served the club so well down the years as he himself goes into the last home game of the season as a Hammers player,
He is fulsome in his praise of the player making it clear he's one of those who won't really be appreciated until he's not around.
Nobes said: "Cress is one of those where you don't appreciate him until he's gone. We missed him for a month or so, technically he has a wonderful left-foot, and for what we paid for him £4m I think, he's been an unbelievable servant for the club and he's going to be really hard to replace, and I'm sure you would agree,"