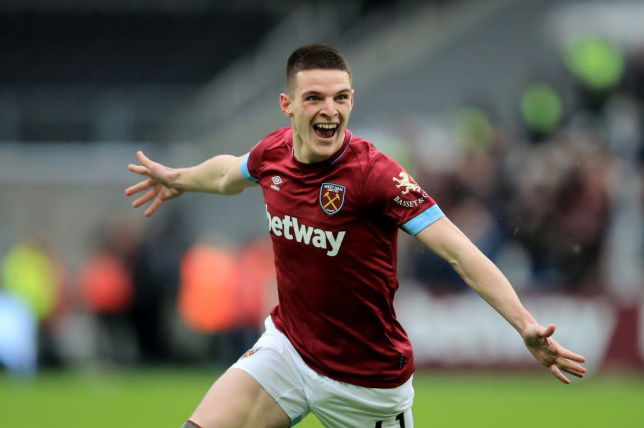 Declan Rice's West Ham future looks entirely safe at least until football gets back on its feet again!
Speculation over whether Chelsea or Manchester United will move for the 21 year old has been on the agenda for weeks but the Hammers have  again been moved to make it clear  there have been no bids or even inquiries.
The Old Trafford club have shown no interest in his direction at all whilst Manchester City will not be moving on the defensive midfielder.
Pep Guardiola has had him scouted on various occasions last season but made the decision to look elsewhere whilst United are more interested in finding a central defender than a midfielder at this stage.
And Old Trafford chief executive Ed Woodward has made it clear that in the current financial climate there will be no multi transfer market moves from the Reds.
That leaves Chelsea as a partially interested club but they would only come in should N'Golo Kante move on – unlikely in itself given the desperately flat market.
A well placed Hammers source told CandH on the 'phone: "Everybody knows the value we place on Declan – he's the last player we would sell. He'll be staying where he is."