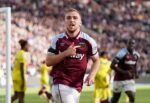 By Hughie Southon
West Ham will be making a series of new offers to players at the end of the season with Jarrod Bowen and Tomas Soucek in line for big improvements.
Bowen has been a remarkable addition to the squad and is on a contract which will take him to 2025 whilst Soucek can also expect a new deal despite the last round of talks breaking down.
Reports that David Moyes intervened in those with claims that he didn't believe the player was worth an improvement  are confounded by the facts which show the Czech midfielder as having made  46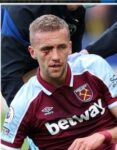 appearances in all competitions this season.
He arrived on a contract of around £50k and can expect to see that rise to around £75k whilst Bowen could well be approaching the £100k a week mark.
The Hammers will want both to sign deals of no less than three years and preferably five and will start negotiations once the season comes to an end.