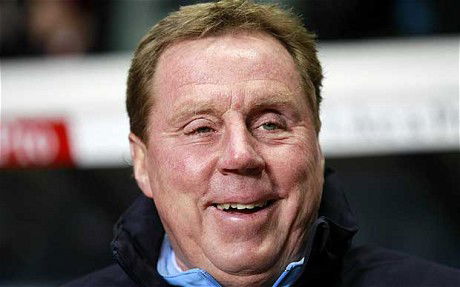 When asked about West Ham's UEFA Cup hopes: "Where are we in relation to Europe? Not too far from Dover."
 "Before I signed Luther Blissett for Bournemouth, my chairman at the time said, 'Harry, they tell me he's over the hill. Why are we signing him?' I said, 'He'll score goals.' In his first game he scored four against Hull. After the game the chairman said, 'We haven't seen the best of him yet.' I said, 'I think we have.'"
Redknapp had no problem admitting that he found West Ham's former Portuguese loanee, Dani, rather dashing: "My missus fancies him. Even I don't know whether to play him or f**k him."
I write like a two year old and I can't spell
I don't know what an e mail is
Our excellent new blogger Simon Leyland has been received well by readers and his Harry Redknapp…isms have gone down particularly well.
Harry is a guy who has never been very far from my mind down the years and who without question was the most charismatic manger.
I took a look on Google yesterday and the quotes and video clips of the guy are numerous and as I laughed my way through a few of them Hartson and Kitson came back to mind.
What a state we were in when those two arrived at the club to ultimately save us from relegation and with Eyal Berkovic in behind we became a top team to watch.
And that was because the born and bred east ender was a Hammer to his backbone – something of a scallywag who was ultimately fired for having the audacity to speak to a fanzine about needing certain amounts of money for players.
Like all manager some signings were great others were awful but West Ham under Harry was always fund whatever the circumstances.
Simon will be including some Harryisms in his regular weekend colunns but in the meantime a few of my personal favourites are above.