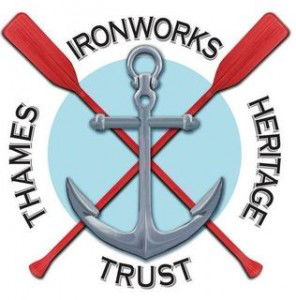 When West Ham move to the Olympic Stadium it will finally reconnect them with the waterways on which our club was born in 1895 as the Thames Ironworks.
And one group of Hammers fans are looking to highlight that fact with a 38-mile endurance tow from Southend Pier to the new stadium to raise funds and awareness for the work of the Thames Ironworks Heritage Trust.
Thames Ironworks Heritage Trust's main goals are to save the remaining boats made by the Thames Ironworks, restore them back in east London, and then put them to work providing educational tours of the waterways of the Olympic park and around. Its a lot to do with educating young people (who in restoring boats and piloting them will learn real life skills), getting people interested in using the waterways of east London, which have been neglected for years, and of course to help tie the club back into its original heritage just a mile or so down from the new stadium. You can read more about them here:www.tiht.org.uk
They have already brought two boats back home and are in the process with Newham Council to find a permanent site for the boatyard. Once that's done we will approaching the heritage lottery fund for funds to get the work started.  They eventually hope to have a home on the stadium island next to the new ground.
The club are fully behind the project but they still rely on donations from fans. The trsut are hoping that the Endurance Row that's being done by the fans at the Southend Coastal Rowing Club (with help from the Lower Thames Rowing Club) on the 
2nd August
 will help generate donations. They will be rowing from Southend pier to the Olympic park (actually the finish is Bar 90 in hackney Wick as the Olympic waterways are still shut)
Here is the facebook page for the Endurance Row:
and the Trusts page