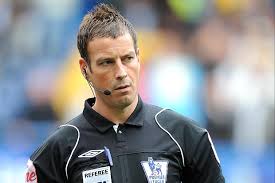 West Ham may have received an unexpected bonus today with the news that referee Mark  Clattenburg is to take charge of the weekend game between the Irons and Saints.
For the south coast club filed a complaint against the ref after the game against Everton on December 29 following a remark he addressed to skipper Adam Lallana.
He said: " "You are very different now, since you've played for England – you never used to be like this."
Saints claimed it would be difficult for the official to take charge of their matches in future as a result of the comment.
But having failed it may be the Saints players will be very much on edge when they see the whistle blower in charge at the weekend.
The club had reported the comments to referees' governing body PGMOL and but the referee was cleared of any wrongdoing.
The latest complaint was also dismissed after investigation by PGMOL and the FA.