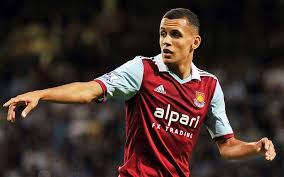 West Ham United plan no action over national stories that Ravel Morrison was involved in a meeting that he should drop his management team and join agent Mark Curtis.
The story emerged in The Guardian on Saturday where it was claimed the player has become deeply unhappy at regular attempts to woo him away from Pro Star Management where he has a long term friendship with personal agent Nick Rubery.
The story has sparked much controversy but a highly placed source inside the club told ClaretandHugh exclusively this evening: "We do not believe such a meeting took place or that any pressure was put on Ravel to change his advisor.
"We have conducted our own inquiry and we are content that no pressure of that sort was placed on the player.
"However, we will be taking no legal action as such actions only make the situation a lot worse."
The Hammers are of the opinion that like many players who aren't involved in the manager's first team plans, there has been some general unhappiness on Ravel' s side.
But they do not believe that he has necessarily played hi s last game for the club.
However, ClaretandHugh has been told that Morrison's  mind is made up and that he would not play for the manager again after a series of claimed bust-ups culminating, he claims, in the Curtis meeting
But our source said: "I don't believe that. If we told him we wanted him back to play against Manchester United I believe he'd run across London to do so.
"And remember, he had problems here before we sent him out to Birtmingham City last season and he returned a changed character. I don't believe this is necessarily the end of Rav's West Ham career."