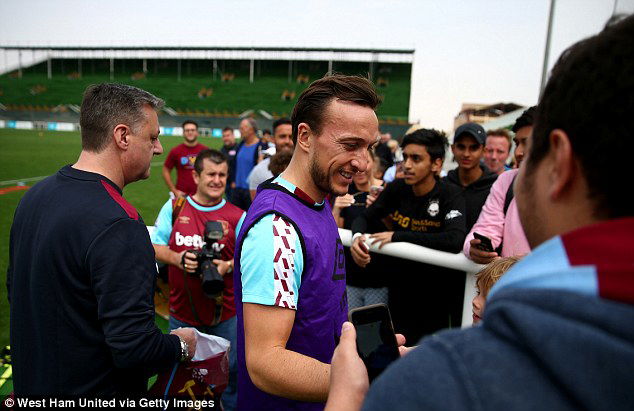 West Ham went on a meet and greet with selfies and autographs included today.
New signings  Jose Fonte and Robert Snodgrass were among the players involved as the squad met the local fans at the Sevens Stadium on Saturday.
After mixing with the supporters, the lads were put through their paces by Slaven Bilic and his coaching staff in the warm Middle East conditions.
Noble told the club's website: 'It's great to meet fans who come from all these different places we go on tour and for training camps, and you see how passionate they are about the club even though they cannot get to every home game.